How to Become a Founder of MetaGame
As with ANY MetaGame article, this one too, is a work in progress.
MetaGame is an idea we can build a new world on top of the old one.
It is currently being built by a bunch of Ethereum & Open Source fanatics who believe this "blockchain thing" gave us an opportunity to challenge the status-quo and re-imagine the way we run societies.
We wish to build a society that:
Is more open, transparent and decentralized.

Has the lines between the institutions and the people blurred.

Rewards people & businesses that take care of the community and the environment.
And while we're likely to fail at changing the world, we are likely to end up with an open-source framework for running digitally native societies — or at least a decentralized factory.
Aims being what they are, we can't afford starting with mercenaries and bounty hunters — we need people of devotion; missionaries and donors.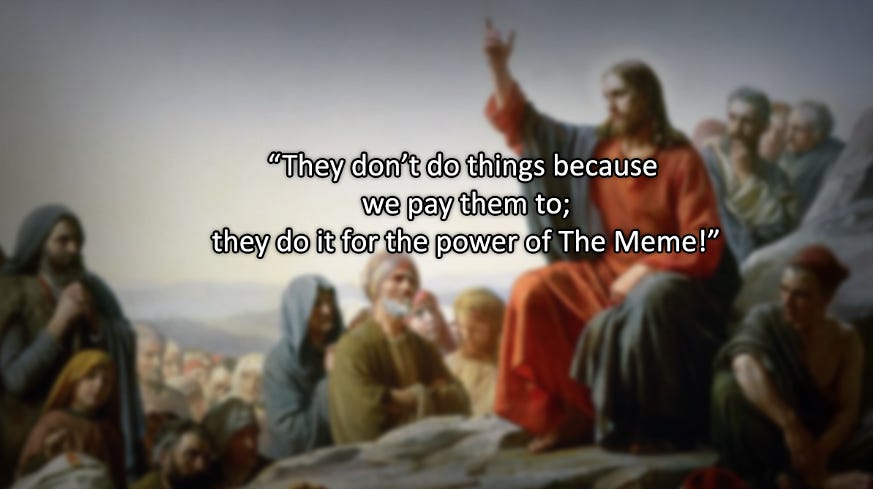 Here's why One might want to become a Founding Father:  
Because it's aligned with their own vision of a better future — what they've been preaching about ever since they first got into crypto.
Because it's hard to sit idly by and miss your chance to make a difference.
We will not be forgotten
Being the first to build or fund the future, does come with perks:
You get to make "Seeds" - which are ownership of the MetaGame.

You get to be among the Founding or Funding Fathers or Mothers, which gets you an achievement NFT, a shirt, all the bragging rights you'll ever need in MetaGame, and possibly a spot at the Alignment 2021.
Your profile & achievements will serve as a sort of a portfolio/CV inside, and potentially outside the MetaGame. With the launch of the "ChievMint Factory" we're already extending this to the wider Ethereum community.
Whether you're a Founding Father/Mother or a Funding Father/Mother depends on how you contributed:
Founding Fathers made their Seeds by contributing work.

Funding Fathers, by contributing fuel.
The achievements come in ranks, determined by the amount of Seeds you made:
7 Diamond Founding Fathers/Mother

7 Platinum Founding Fathers/Mother

7 Golden Founding Fathers/Mother

14 Silver Founding Fathers/Mother

21 Bronze Founding Fathers/Mother

The above numbers were set somewhat arbitrarily, here's why:
There were 7 figures identified as key for the founding of the USA.

The Declaration of Independence was signed by 56 delegates.
Have a better idea? Drop by our Discord :)
Q: What are Seeds? 
Seeds are what fuels the MetaGame. Approximately 10 Seeds are minted per each 1 hour of work contributed towards the realization of The MetaGame.
They represent your skin in the game.
Q: Will they ever be valuable?
We'll make them valuable by realizing The MetaGame.
So…
So yeah, if you ever felt like front-running a (r)evolution without leaving your bedroom, this might be the perfect opportunity.
We challenge you to:
Subscribe to this newsletter

Follow and retweet MetaGame on Twitter.

Read the rest of the MetaGame articles mentioned below or on the website.

Signal your alliance with the MetaFam on Twitter.

Join us on Discord & claim your Seeds for completing the above challenge.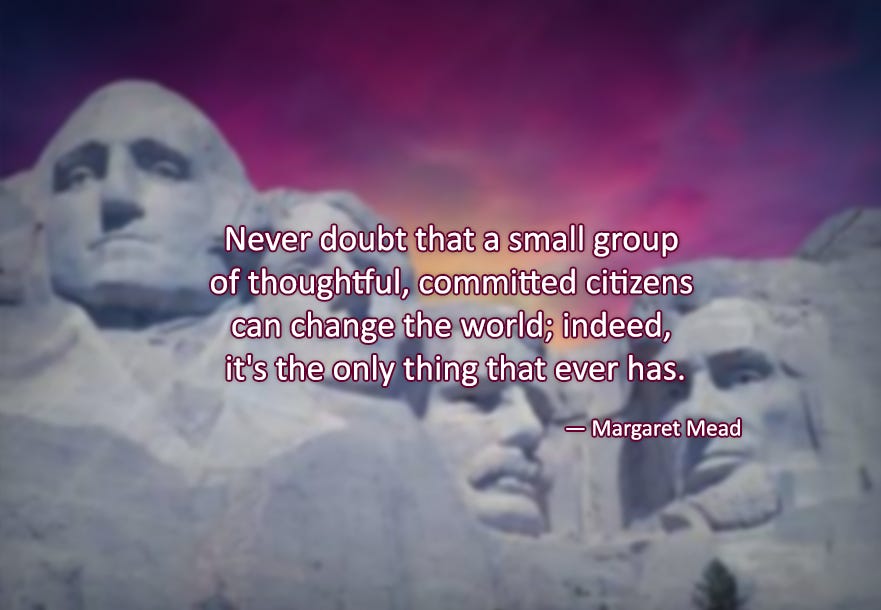 Other reading: