Happy Birthday MetaGame! 🎂🎉🎊🎈
- Damn, has it been that long already?
Yessir!
- And what have you done?
A major part of the first year was spent defining what exactly MetaGame is, what its goals are, what it requires on the technical side of things and how it would actually work. It took a lot of talking & a lot of writing it out.
We're far from figuring everything out, but we've come far enough to have built up the knowledge base, set up the basic rewards & economic system, built the first version of MyMeta and prototyped MetaMaps & MetaVille.
Other than figuring things out & setting the foundations, I'd say most of the time was spent finding the right people and building the community. Could have went the more traditional way of raising money & offering paychecks, but doing it this way we stayed true to our philosophy & attracted the missionaries - not mercenaries.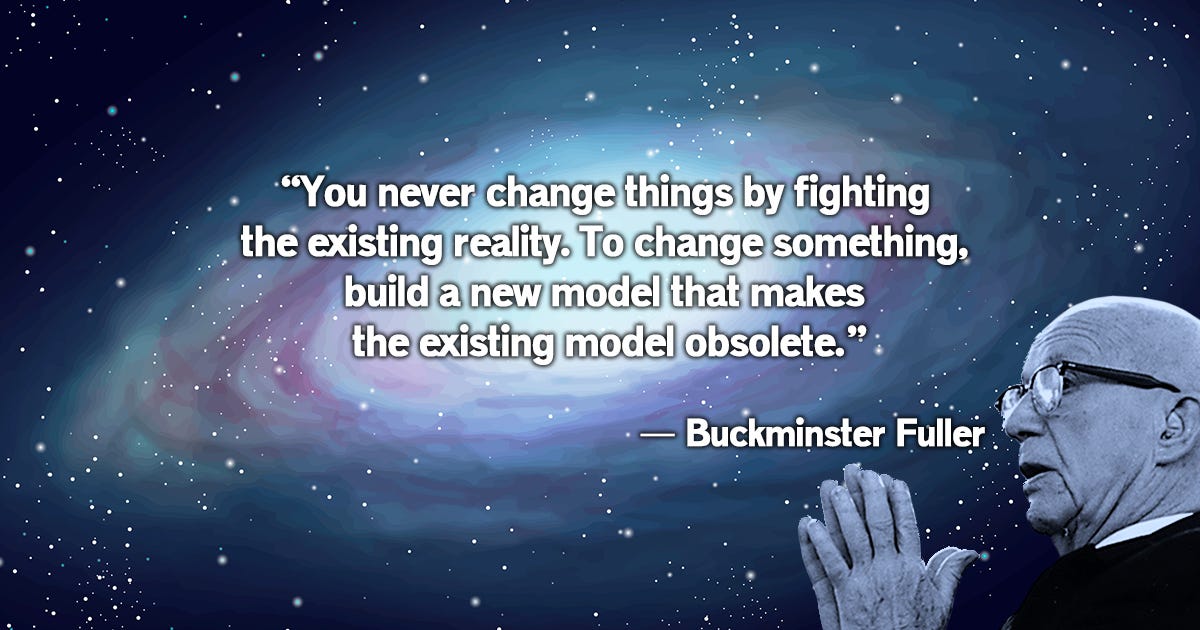 Alright, let's get into some achievements:
First presented on a crypto meetup (October 2019)

First raid party - seeding MetaGame cards (Devcon, October 2019)

First bots deployed (November 2019)

XP System implemented (SourceCred, December 2019)

First achievement NFTs minted (Mintbase, January 2020)

First website launched (February 2020)

First version of Interspace deployed (February 2020)

First presentation on a conference (ETHCC, March 2020)

First to do a virtual conference in the Ethereum space (InterCon, March 2020)

Seed Market launched (April 2020)

First life affected (May 2020)

Organized the first DAO hackathon (Fork The World, July 2020)

Reached Closed Beta (August 2020)

First version of MyMeta built (August 2020)

First version of MetaMaps built (August 2020)
Aaand some numbers up until now:
Number #3 most funded in Gitcoin's CLR round 4

6 podcast episodes published

51 newsletters delivered

62 meetups held

137 registered contributors

217 contributors to our gitcoin grant

376 people receiving our newsletters

751 people on our discord

1062 people following us on twitter

$20k+ raised in grants

$50k+ worth of Seeds minted

Over 9000 funs had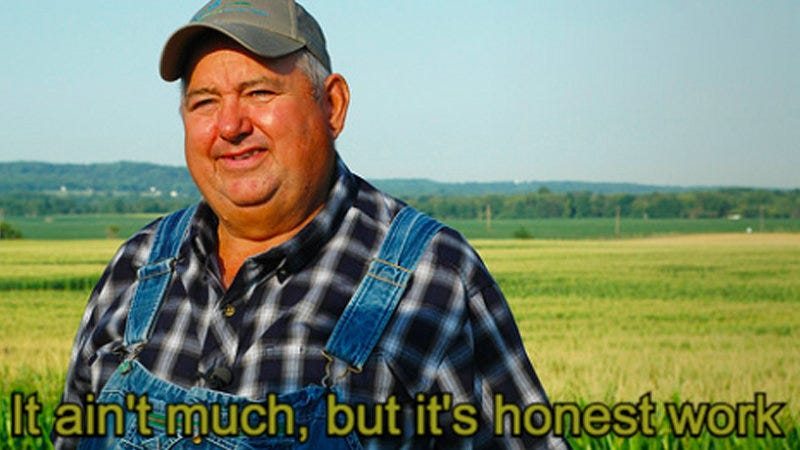 I know you're used to seeing bigger numbers from all of these shiny new defi platforms, but it's a bit harder to attract the people & capital when you're not offering the prospects of getting rich quick 😅
Consider also that MetaGame was started by a one man team, an ex-plumber-dude with no entrepreneurial experience - and it all makes more sense, doesn't it? This dumbass had to spend majority of his time convincing others that building MetaGame is worth their time.
To be fair, talented & competent did join MetaGame, but the problem is that all of them have been working on it as a side thing. Unable to pay their bills, MetaGame can't compete with their main focus of attention.
Plunging Ahead
But! As mentioned already in the previous letter to you, I have never been more confident in our chances of success.
The system is (kind of) proven to work, the people are here, and the first products are up & coming. I believe we have built up the perfect foundation & set ourselves up for a great year 2.
Having things to show means we'll be able to get people to buy Seeds.

People buying Seeds means people earning Seeds are able to pay their bills.

People being able to pay their bills with Seeds means people dedicating more time to MetaGame.

Means more things are built thus more people buy Seeds…
An upward spiral! 😱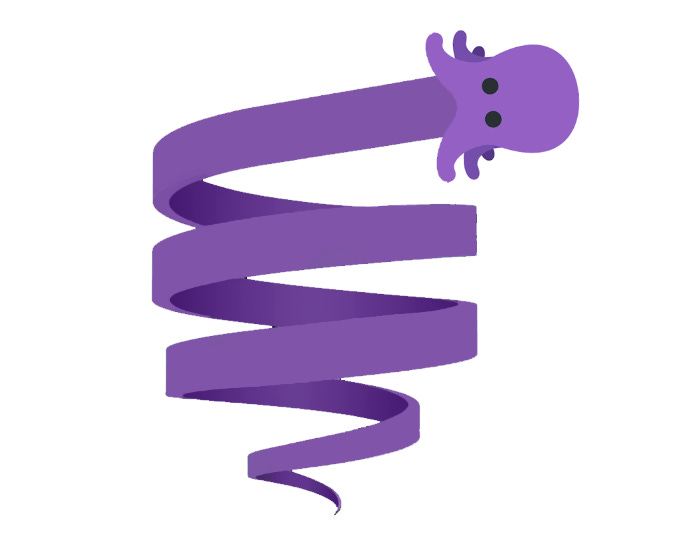 🥰 Thank YOU! ❤️❤️❤️
It's hard to express how grateful & privileged I feel to be surrounded by all of you.
A special thank you to Peter Pan & Hammad the MetaDreamer
The one who got me into MetaCartel, first person to believe in me, without whom, in all likelihood, none of us would be here now.

And the first technical person to recognize the potential of MetaGame, who has stuck out with me for almost as long as I can remember MetaGame being a thing.
There's many of you whose presence I appreciate very much, like Yalor & burrrata as first ones to really dig in, Ven, Dan & James, our first financial backers besides Peter. Our builders old to new, Kay, Saimano, Paco, Kris, kris (no, not a typo), dan13ram & Marko, our amazing designer. decentralion & Beanow offering support from Sourcecred. Joel offering support from 3Box. Etc. etc. etc.
These are just the people off the top of my mind. I appreciate many more but this post needs to go out NOW.
Let's do this shit.
It is time to accelerate the growth of Octopi.
In Year 2, we get MetaGame to 1.0, but today
we celebrate.
Where? In this weird spatial audio environment Vanilla & Shep have prepared for us. No, it's not a video call. Google spatial audio interfaces if you need to be clued in; they allow many conversations to happen at once & there's even music 😱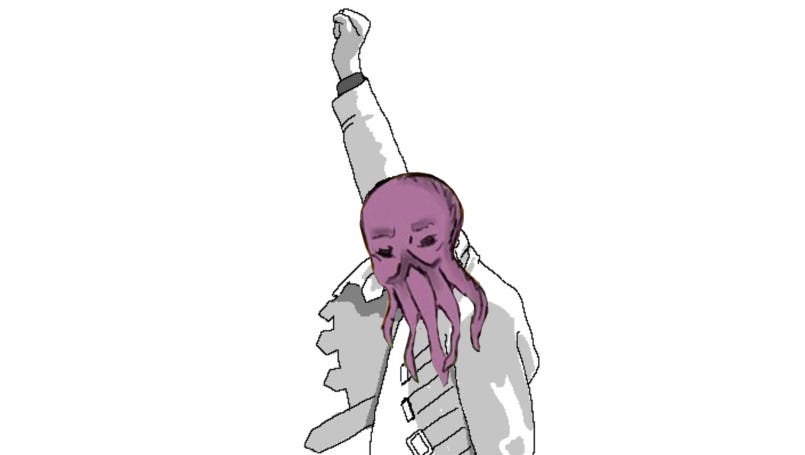 Long live Space Octo, long live MetaFam!
peth